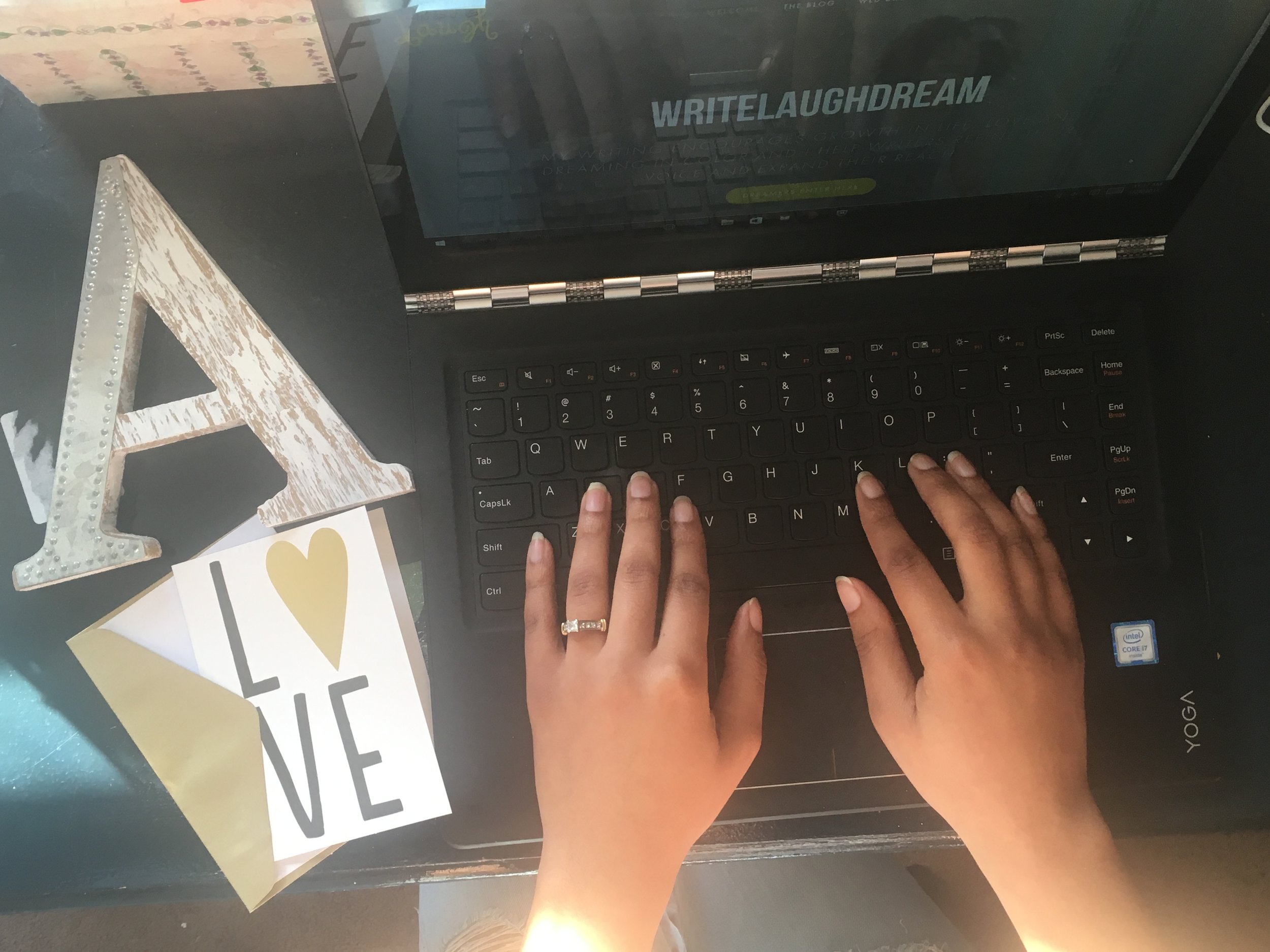 "Hiring a writer or editor is not about your lack of ability."
Written Content
It feels like there is so much more to writing, than, well, writing. Writers are not exempt to the needs of personal branding and marketing. Sometimes as a writer, so many of the things that we have to do, actually distract us from doing what we want to do the most, write.
There is an art and craft to marketing your book and many authors wish they had help in that area.
Although finishing the book seems like the thing, it's really just the beginning. From crafting a great book description to building an email list, you will need to produce supporting material to keep your book in the forefront of people's minds.
I have worked with small businesses and personal brands to create written blog material. Let me take your ideas and concepts and turn them into robust content that will help build more connection with your audience and be the perfect support to your brand. We can brainstorm and cultivate ideas to help you reach your target audience.
If you are looking to get some of the marketing writing off of your plate, let's talk more about your needs and how I can help.
content creation for authors
Author Bios
Book Descriptions
Blog Writing
Email Marketing & Sequences
Twitter Copy
**Not a writer but interested in written content? You can complete the form below and let's discuss your specific needs.
Editing
Who is helping you to develop as a writer? I have found that no matter how far I've come in my writing career, I love the ability to be able to say to someone that I respect, "Should I keep this? Is there more I could say here? Does this flow?" Many of us are producing work, books even without ever working with an editor.
Sure, you may have had friends read over for grammar, but who is continually helping you become? To bloom as a writer?
Below, I am offering content editing services. A full manuscript is definitely an undertaking. But maybe you are looking for some help with a few chapters, or maybe even some blog posts that you want to support your title. I can help. Let's talk more about your needs and how we can work together to produce your best work.
Content editing
Blogs
Manuscript (Full)
Manuscript (Excerpt)
Hiring a writer or editor is not about your lack of ability, it's about the fact that you have other tasks to tend to, so why not let someone who LOVES to write, help support your work?
How does it work?
Complete the form below so I can hear more about your project. If we are a good fit, we can move forward in the process!
I'll receive your form to see if your project is in the scope of my services.
I'll send you a detailed questionnaire that will dig into your goals, voice, and more.
First we would schedule a 30 minute session for a detailed chat.
I'll send a detailed plan of our project and contract.